CUHK develops an efficient approach to estimate the risk of heart disease in people living with HIV, 23 March 2023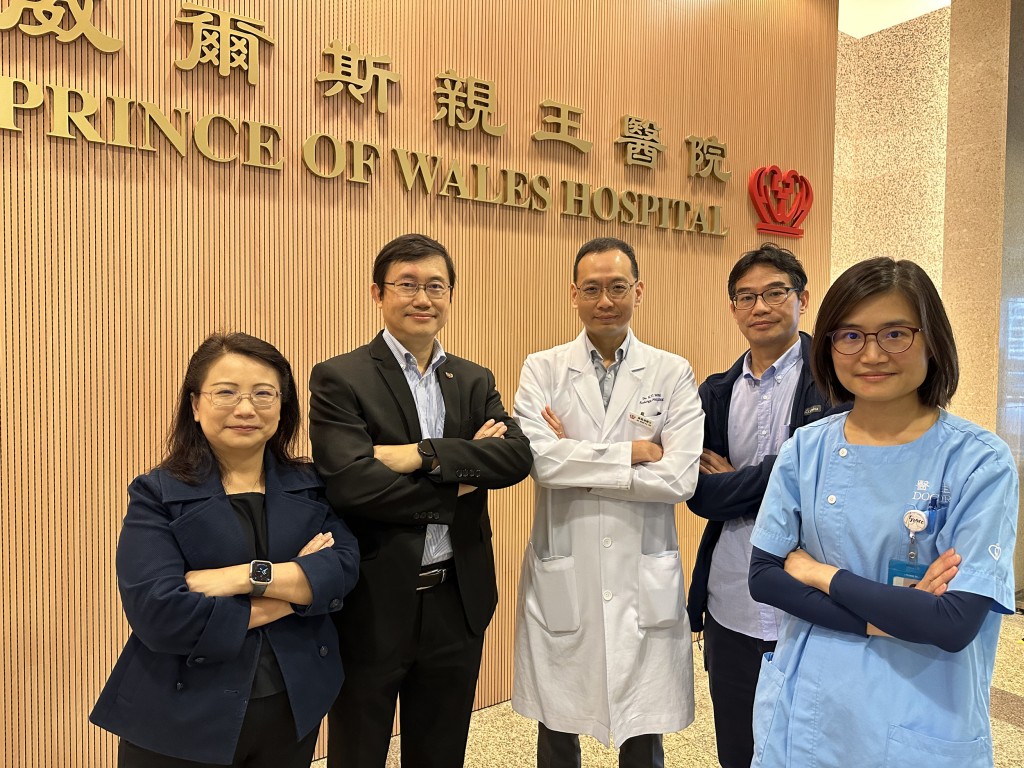 The Centre for Clinical Research and Biostatistics, the Department of Medicine and Therapeutics, and the Department of Imaging and Interventional Radiology from The Chinese University of Hong Kong (CUHK)'s Faculty of Medicine (CU Medicine) have evaluated the effectiveness of a simple tool – Automatic Retinal Image Analysis (ARIA) technology – for assessing cardiovascular risk in people living with HIV. Results showed the model, which incorporates both retinal characteristics and traditional cardiovascular risk factors, has a sensitivity and a specificity of over 90% in assessing the presence of coronary atherosclerosis and obstructive coronary artery disease. The findings have been published in the medical journal PLOS ONE.
People living with HIV have twice the risk of healthy individuals developing cardiovascular disease. They also have a higher prevalence of hypertension and diabetes, contributing risk factors to cardiovascular diseases. Interventions are available to reduce the risk of coronary artery disease in at-risk individuals, but a simple, accurate tool is needed to identify their risks.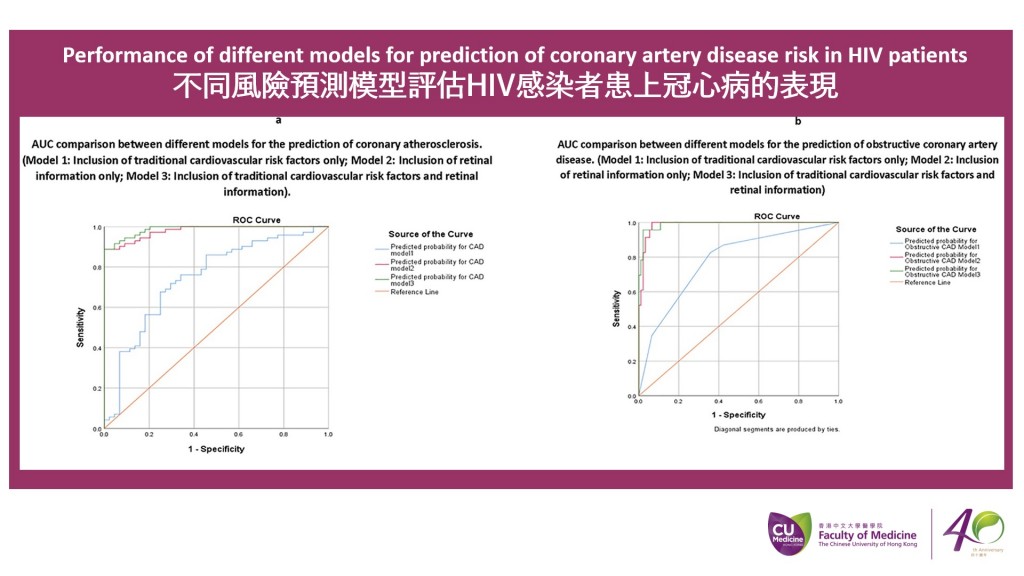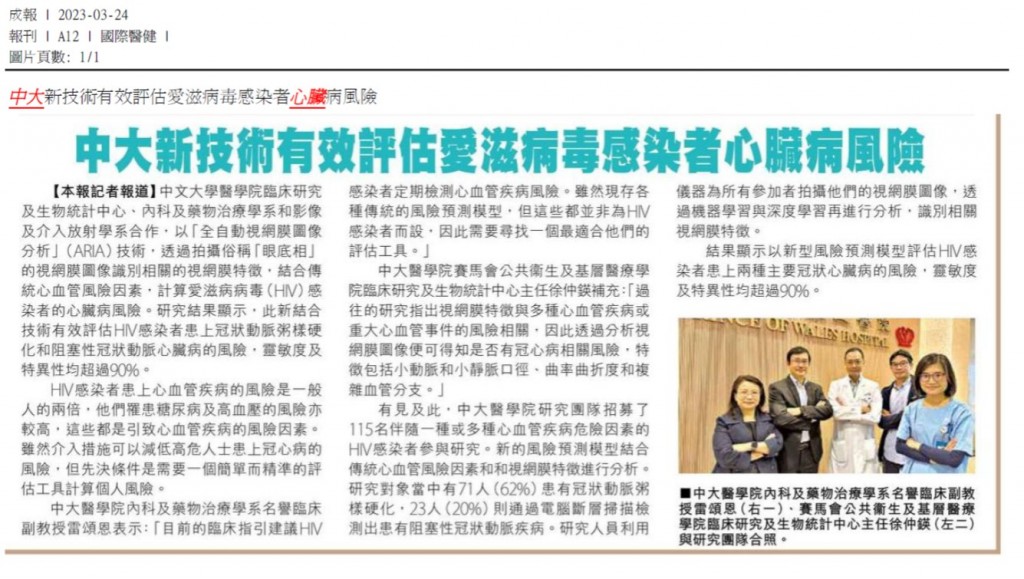 University website:
(English) https://www.cpr.cuhk.edu.hk/en/press/cuhk-develops-an-efficient-approach-to-estimate-the-risk-of-heart-disease-in-people-living-with-hiv/
(Chinese) https://www.cpr.cuhk.edu.hk/tc/press/cuhk-develops-an-efficient-approach-to-estimate-the-risk-of-heart-disease-in-people-living-with-hiv/
Other News