Guest Speakers – Day One
Prof. Amit Oza
(Professor of Medicine, University of Toronto, Canada/加拿大多伦多大学)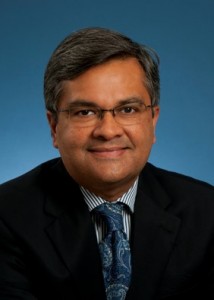 Amit M. Oza, MBBS (Lon), MD (Lon), FRCPC, FRCP
Professor of Medicine, University of Toronto
Dr. Amit Oza is a Senior Staff Physician and Professor of Medicine at Princess Margaret Hospital, Toronto. He graduated from St. Bartholomew's Hospital, University of London (UK) and completed his internal medicine and medical oncology training in UK. He completed Clinical Research Fellowships at St.
Bartholomew's Hospital/Imperial Cancer Research Fund, London (UK), PMH, Toronto and at the Netherlands Cancer Institute, Amsterdam. He is a Fellow of the Royal College of Physicians of London and Canada.
Dr. Oza has been the PI and program scientific lead for the Princess Margaret Hospital Consortium over the last nine years. He is Co-Chair of NCI Investigational Drug Steering Committee and incoming Co-Chair for NCI Gynecologic Cancer Steering Committee. He is CEO of Ozmosis Research, a not for profit social enterprise clinical research organization. He has been an active PI and co-investigator in phase I, II, and III trials for gynecological cancer. His research interests are focused towards the development, assessment and validation of novel therapeutic strategies for cancer including molecular targeted therapies. Many of these studies also incorporate novel endpoints and translational research, which are developed in close relationship with scientists and pathologists at Ontario Cancer Institute/Princess Margaret Cancer Centre. He is the principal and co-author of >200 publications in major peer-reviewed journals such as New England Journal of Medicine, Lancet Oncology, Cancer Research, Journal of Clinical Oncology, Annals of Oncology, Investigational New Drugs and Clinical Cancer Research. He is currently Co-Director of the Robert and Maggie Bras and Family Drug Development Program at PMH. He is head of Princess Margaret Cancer Centre's Cancer Clinical Research Program.
Amit M. Oza, 内外全科医学士 (Lon), 医学博士 (Lon), 加拿大皇家内科医师学会院士,英国皇家医师学会院士
多伦多大学 医学教授
Amit Oza 教授是多伦多 Princess Margaret 医院的高级内科医生和医学教授。他早年在英国求学,接受内科医学和医药肿瘤学的专业教育和训练,毕业于伦敦大学的St. Bartholomew's 医院。之后在St. Bartholomew's 医院,英国癌症研究基金会 (Imperial Cancer Research Fund, London), 多伦多的Prince Margaret 医院, 以及荷兰癌症研究中心 (Netherlands Cancer Institute, Amsterdam) 从事临床研究工作。现为加拿大和伦敦皇家内科医师学会院士。
Oza医生在过去九年间一直担任 Princess Margaret医院的首席研究员和科学项目主任。他同时还担任加拿大国家癌症研究所药物研发指导委员会和妇产医院癌症指导委员会的联合主席职务。此外, 他还是一家非盈利临床研究机构 : Ozmosis Research 的CEO。迄今为止,他已主持及参与了多项与妇产医学癌症相关的1-3期临床试验。他的研究兴趣主要集中在新型抗癌疗法 (包括但不限于分子靶向疗法) 的研发,评估以及验证。在大部分研究中,他与安大略癌症研究所以及Prince Magaret医院的科学家和病理学家一起,整合了许多新颖的研究终点(endpoint)和转化医学的研究成果。至今,他已在New England Journal of Medicine,Lancet Oncology,Cancer Research,Journal of Clinical Oncology,Annals of Oncology等顶级医学期刊发表了超过200篇论文。他现在是Princess Margaret 癌症中心临床研究项目主任和Robert and Maggie Bras家庭药物研发项目的联合总监。
Ms. Pamela Degendorfer
(Chief Operating Officer, Ozmosis Research Inc.; Program Director, CCRU, Princess Margaret Cancer Centre)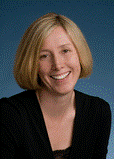 After graduating with a Master's Degree from the University of Toronto, Ms. Degendorfer began her career at the Princess Margaret Cancer Centre in the Biostatistics department.
She was recruited to the Drug Development Program in 2001 where she was appointed Manager of the Robert & Maggie Bras and Family New Drug Development Program, helping build the program into the largest cancer drug development program in Canada.
Ozmosis Research Inc., a social enterprise CRO, hired Ms. Degendorfer in 2006 as Director and promoted her to Chief Operating Officer in 2008. She is actively involved in all aspects of the organization, including business development and clinical operations.
In addition, Ms. Degendorfer has been seconded part time to the Princess Margaret Cancer Centre as Program Director for the Cancer Clinical Research Unit.
Ms. Degendorfer is a certified member of the Society of Clinical Research Professionals and a member of DIA. She has been an expert consultant for academic cancer centers in Canada and abroad.
Ms. Pamela Degendorfer
Ozmosis Research Inc. 首席运营官,Prince Margaret 癌症中心临床研究部项目总监
Degendorfer 女士毕业于多伦多大学,在获颁硕士学位后,加入 Prince Margaret 癌症中心生物统计部门。在2001年 她经理身份加入Robert & Maggie Bras家庭新药研发项目,旨在建立加拿大最大的癌症药物研发项目。
她于2006年以项目主管身份加入Ozmosis Research Inc 并于2008被提升为首席运营官,并主要负责公司的各方面运作,例如商业拓展和临床运营。此外,她还兼任 Princess Margaret 癌症中心临床研究部的项目总监。
Degendorfer 女士是临床研究职业学会的认证会员以及药物信息协会(DIA)成员。她还是加拿大及海外多家癌症学术中心的专家顾问。
Prof. Lesley Seymour
(Director, Investigational New Drug Program and Compliance, and Professor, Oncology, Queens University/皇后大学)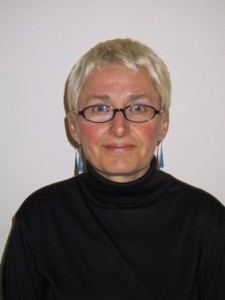 Professor Lesley Seymour is the Director of the Investigational New Drug Program as well as Compliance and is the Deputy Director of NCIC CTG. She is a Professor of Oncology at Queens University, Kingston Ontario. She completed specialist training in Internal Medicine and later Clinical Haematology and Medical Oncology as well as a PhD in translational biology (breast cancer).  After positions as Senior Consultants in Clinical Haematology and Medical Oncology, she spent two years in the pharmaceutical industry, and then relocated to Canada as the Director of Medical Oncology in Newfoundland. She is the principal investigator and co-investigator on numerous grants for clinical research and training.
Dr Seymour has served on many provincial, national and international committees, editorial boards, review and grants panels, including the National Cancer Institute, American Society of Clinical Oncology, Journal of Clinical Oncology and Health Canada, and has served on the faculty of FLIMS and ACORD.
Lesley Seymour是加拿大Queens 大学肿瘤系教授,她还同时担任加拿大新药研发项目主任,及加拿大癌症研究所临床试验组的副主任。最初她接受内科医学的专业训练,随后又转入临床药理学和医 药肿瘤学,并同时获得转化生物学博士(乳腺癌方向)。在担任临床药理学和医药肿瘤学的高级顾问之后,她加入制药企业工作了两年。随后回到加拿大纽芬兰省担 任医药肿瘤学的主任。至今,她已经主持并参与了多项临床研究及培训项目。
Seymour医生也是加拿大国家癌症研究所,美国临床肿瘤协会等多间国际学术机构的基金评议会成员,同时还担任学术期刊Journal of Clinical Oncology 和 Health Canada的编委。
Ms. Alison Urton
(NCIC CTG Group Administrator, Queen's University皇后大学)

Alison Urton graduated with a Masters Degree in Biology from the University of Waterloo and began her career in clinical research at Kingston General Hospital in 2001. She took the position of Monitor at the NCIC Clinical Trials Group (NCIC CTG) in 2003, became the Manager of Audit and Monitoring in 2006, and then became the Manager of the Office of Compliance and Oversight in 2011. Alison took the position of Group Administrator in 2013 and in that role is responsible for providing administrative leadership and direction for the Group's operations, both internally at Queen's University and in the broader national and international clinical trials communities. Alison facilitates the development and implementation of the Group's strategic direction and collaborations.
Alison Urton
加拿大国家癌症研究所临床试验小组行政主管
Alison Urton 毕业于加拿大Waterloo大学,在获得硕士学位之后,她于2001年加入Kingston综合医院从事临床研究。 2003年 她开始担任加拿大国家癌症研究所临床试验小组的 Monitor,并于2006年任审察监管部(Audit and Monitoring)经理,之后于2011年任法规督察部 (Compliance and Oversight)经理。 Alison于2013年担任临床试验小组行政主管,主要负责小组的行政运营,同时也负责多项国家级和国际临床试验项目的行政工作。
Ye Cao
(PhD in Oncology)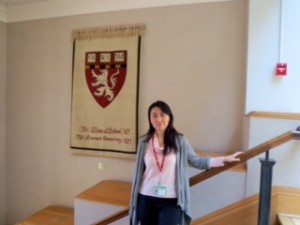 Dr.Cao is the Administrative Officer of Clinical Research Division and National Drug Clinical Trial Institute in Sun Yat-sen University cancer center.She graduated with Bachelor Degree from Sun Yat-sen Medical University in 2000 and obtained a PhD in Oncology in 2011. In 2014, she completed 2-year training in clinical research management at Dana-Farber/Harvard Cancer Center.
She co-investigated 20 clinical trials for new drugs in China, including phase I drug trial and international multi-center phase II-III trials. Dr.Cao participated the project "Constructing the Clinical Trial Platform for Anti-cancer Drugs" which is the National Key Technology Research and Development Program of China funded by the "10th Five-Year Plan and "863 Plan". She was the invited to give speeches in Chinese Conference on Pharmaceutical Medicine and the 2nd DIA China, and the annual meeting of ACRP in US. She is interested in the clinical management and published several papers in this area.
曹烨,女,肿瘤学博士
现任中山大学肿瘤防治中心"临床研究部/国家药物临床试验机构"办公室主任。2000年毕业于原中山医科大学本科, 2011年获得肿瘤学博士学位。2012年2月-2014年2月期间赴美国哈佛大学医学院DF/HCC癌症研究中心进修学习临床研究管理。
工 作期间参与过多项新药临床试验,先后参与1类I期新药研究,国际多中心II-III期临床试验20余项和国内注册临床试验多项。参与国家"863"、"十 一五"科技攻关项目"抗肿瘤药物临床试验平台建设";受邀在中华医学会和中国药学会主办的"中国制药医学大会"和第二届DIA中国年会上进行论文交流和大 会发言,2011年4月受邀在美国ACRP年会上交流"中国研究护士培养与管理模式"。发表过多篇临床研究管理论文。
Xun Xu
(Executive Director, Beijing Genomics Institute (BGI), China/华大基因)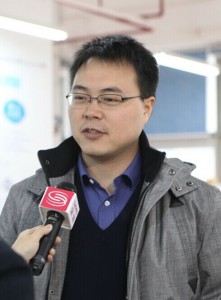 Leading the BGI Research team in genomics and other Omics field. He build the single cell
sequencing platform in BGI and carried out a comprehensive analysis to understand the heterogeneity and the lineage of cancer cell populations, which reflected possible history about the cancer progression. He have been successfully organized and finished genetic diversity map projects of corps, and leaded the studies on evolutionary analysis to understand the history of genes been selected during domestication in crops and animals. He is now the project leader of several key projects, including 863 project. In history he has participated in 8 projects, including 973, 863, and all are finished.
徐讯
深圳华大基因执行董事
主 持基因组学及其它生物相关领域的研发工作。他在华大基因建立了单细胞微量测序的实验技术平台并对癌细胞群体的族谱和异质性进行了全面的分析以进一步了解癌 症的演进历史。他已经成功开展并完成了多个农作物的基因多样性图谱绘制项目,还主持了农作物和动物的进化分析以了解它们在本地化进程中的基因进化历史。之 前曾参与包括科技部973项目,863项目,农业部948项目在内的各种项目,他现在是多个国家重点项目(包括863项目)的主持人。
Prof. Maggie Haitian Wang
(Professor, CUHK/香港中文大学)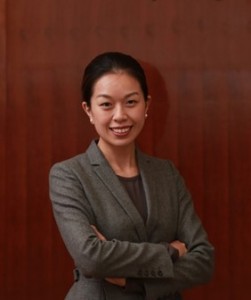 Prof. Maggie Wang is the Assistant Professor in the JC School of Public Health and Primary Care (SPHPC), Chinese University of Hong Kong (CUHK). She has been the Assistant Dean of the Master of Epidemiology and Biostatistics Program since 2013 in CUHK. Prof. Maggie Wang obtained the Doctor of Philosophy degree in Statistics from the Hong Kong University of Science and Technology (HKUST) in 2011. She was a visiting scholar of the Columbia University in 2010. Prof. Wang was the principle investigator of multiple grant projects including the Hong Kong RGC-GRF grant, National Science Foundation of China (NSFC) General Project, and NSFC Youth project.
Prof. Maggie Wang's research areas are bioinformatics, statistical genetics, infectious disease genetic epidemiology and modeling, and analytical methods in mass spectrometry medical device.  Prof. Maggie Wang collaborates with statistical, biomedical and clinical scientists locally and internationally. She also collaborates with governmental organizations and pharmaceutical industries in statistical analysis and data consulting.
王海天为香港中文大学 公共卫生与基层医疗学院的助理教授,博士生导师。2011年于香港科技大学取得统计学专业的博士学位,2010年为哥伦比亚大学的访问学者,本科毕业于香 港科技大学物理系。她自2013年起为香港中文大学硕士研究生(流行病与卫生统计)项目的助理主任。王海天教授是国家自然科学基金面上项目负责人,青年基 金项目负责人,也是香港政府主要研究基金(GRF)项目的负责人。她在多个国际期刊上发表研究论文,也是多个期刊的评审和国家自然科学基金的评审。
王海天教授的研究领域是生物信息学方法,基因疾病关联性研究的统计方法;传染病的基因流行病研究,以及医疗器械相关的质谱分析。她也积极搭建与国内外研究机构的合作,与多个国家政府机构、医院、和医疗企业有着合作研究项目。
Prof. Chen Jinfei
(Professor, Nanjing First Hospital, Nanjing/南京市第一医院)

Prof Chen was the Research Fellow in Department of Hematology and Oncology of ULM University, Germany 2005-2007. He is leader of Innovative Research Team in 12th Five-Year Plan of Jiangsu Province. Prof Chen is also the director of Nanjing Clinical Oncology Center and Translational Medicine Base (oncology).
南京医科大学附属南京医院(南京市第一医院)肿瘤内科主任、博士、留学德国。1 2005年至2007年在德国乌尔姆(ULM)大学血液/肿瘤科(综合肿瘤科)做Research fellow,并先后在加拿大多伦多大学Sunnybrook健康科学中心以及美国加州大学(UCLA)洛杉矶分校的胃肠肿瘤科访问并接受培训。为江苏省 "十二五科教兴卫工程"创新团队带头人、江苏省医学领军人才、江苏省临床重点专科学科带头人、博士及硕士研究生导师、国家级博士后科研工作站联系导师、南 京肿瘤临床医学中心和肿瘤转化医学基地主任。
目前主持国家自然科学基金、科技部重大基础研究计划("973")和"863"子课题、江苏省 科技厅临床医学专项课题、江苏省自然科学基金、归国留学人员科研基金以及南京市"十二五"医学重大课题等10多项科研课题。所做的研究多次在美国、德国、 荷兰以及法国等欧美国家举办的国际会议上交流,并发表SCI收录论文50多篇。
现任中国临床肿瘤学会(CSCO)执行委员 、中国老年医学会理事、中国医师协会肿瘤医师分会委员、中国抗癌协会肿瘤标志专业委员会全国常务委员、中国临床肿瘤学会(CSCO)肿瘤营养专家委员会委 员、中国医药生物技术协会组织生物样本库分会委员、中国医师协会中西医结合分会肿瘤专家委员会常务委员、中国老年肿瘤学会胃肠道肿瘤分会常务委员、国家自 然科学基金同行评审专家、江苏省抗癌协会常务委员、江苏省抗癌协会肺癌专业委员会副主任委员、南京医学会肿瘤专业委员会副主任委员。为多种国内外杂志的常 务编委、编委和特约审稿专家。长期从事消化道肿瘤以及肺癌的内科治疗和多学科综合治疗。并致力于消化系统肿瘤和肺癌的遗传易感性和发病机制的系列研究。
Mr. Chen Enfu
(Professor, Chief Physician)
After graduating from the School of Public Health in Shang Medical University, he begun this career at Zhejiang Health and Epidemic Prevention Station. Then he was recruited to Zhejiang Center for Disease Control (CDC) and Prevention, responsible for preventing & controlling emerging infectious disease and immune prevention. He was the member of expert committee on natural focus disease in Ministry of Health and expert committee on public health emergency. Currently, he is the chief expert of infectious disease and epidemiology in Zhejiang CDC and the head of institute of infectious disease control and prevention. Prof Chen is also the member of Zhejiang Preventive Medicine Association, the chairman of vector biology committee and deputy chair of Epidemiology committee. He has been serving on editorial board of several academic journals including Chinese Journal of Preventive Medicine and International Journal of Biologicals, and published more than 60 papers on hepatitis A, hepatitis B, SARS, H1N1 and H7N9.
陈 恩富,主任医师/教授。1987年毕业于上海医科大学公共卫生学院,先后就职于浙江省卫生防疫站和浙江省疾病预防控制中心,一直从事急性传染病预防控制与 免疫预防工作,曾任卫生部自然疫源性疾病专家咨询委员会委员、公共卫生应急专家库成员,现任浙江省疾病预防控制中心传染病流行病学首席专家,传染病预防控 制所所长;浙江省预防医学会理事,病媒生物学专业委员会主任委员,流行病学专业委员会副主任委员。《中华预防医学杂志》、《国际生物制品学杂志》、《浙江 预防医学》杂志编委。在甲、乙型肝炎、SARS、甲型H1N1、H7N9流感等研究方面共发表论文60余篇、主编著作3部。