Marc – Research
Prof. Marc CHONG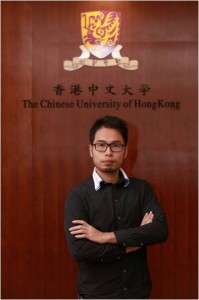 Prof. Chong received his MSc in Statistics and PhD in Public Health from the Chinese University of Hong Kong (CUHK) in 2006 and 2011 respectively. He is a biostatistician and SAS programmer in Centre for Clinical Research and Biostatistics (CCRB, former Centre for Clinical Trials) since 2006. He is involved in various study design, data management, and statistical analysis for academic and industrial clinical trials of different phases. Dr. Chong is also a postdoctoral fellow in the JC School of Public Health and Primary Care, CUHK. His main research interest is system dynamic modelling in infectious diseases transmission (e.g. influenza and measles) and healthcare system (e.g. elderly care, accident and emergency services).
Publications
Ka Chun Chong, William Goggins, Benny Chung Ying Zee, Maggie Wang Haitian. Identifying Meteorological Drivers for the Seasonal Variations of Influenza Infections in a Subtropical City – Hong Kong. Int J Environ Res Public Health. 2015; 12(2):1560-1576.
Ka Chun Chong, Hildy Fong, Benny Chung Ying Zee. Estimating the incidence reporting rates of new influenza pandemics at an early stage using travel data from the source country. Epidemiol Infect142:955-963; 2014.
Lee FA, Zee BC, Cheung FY, Kwong P, Chiang CL, Leung KC, Siu SW, Lee C, Lai M, Kwok C, Chong M, Jolivet J, Tung S. Randomized Phase II Study of the X-linked Inhibitor of Apoptosis (XIAP) Antisense AEG35156 in Combination With Sorafenib in Patients With Advanced Hepatocellular Carcinoma (HCC). Am J Clin Oncol. 2014. [Epub ahead of print]Xiaolin Wei, Guanyang Zou, Weiwei Gong, Jia Yin, Yunxian Yu, John Walley, Zhitong Zhang, Rebecca King, Kun Chen, Ka Chun Chong, Benny Zee, Su Liu, Jinling Tang, Sian Griffiths and Min Yu. Cardiovascular disease risk reduction in rural China: a clustered randomized controlled trial in Zhejiang. Trials 14:354; 2013.
William B Goggins, Emily YY Chan, Chunyuh Yang, Marc Chong. Associations between mortality and meteorological and pollutant variables during the cool season in two Asian cities with sub-tropical climates: Hong Kong and Taipei. Environ Health 12:59; 2013.
Ka Chun Chong, Benny Chung Ying Zee. Modeling the impact of air, sea, and land travel restrictions supplemented by other interventions on the emergence of a new influenza pandemic virus. BMC Infect Dis 12:309; 2012.
Vincent Chung, Marc Chong, Lau Chun Hong, Polly HX Ma, Samuel YS Wong, Sian M Griffiths. Emotionless Holism: Factor and Rasch Analysis of the Chinese Integrative Medicine Attitude Questionnaire. Chin J Integr Med 18:457-465; 2012.
Y. M. Dennis Lo, Fiona M. F. Lun, K. C. Allen Chan, Nancy B. Y. Tsui, Ka C. Chong, Tze K. Lau, Tak Y. Leung, Benny C. Y. Zee, Charles R. Cantor, and Rossa W. K. Chiu, Digital PCR for the molecular detection of fetal chromosomal aneuploidy. Proc Natl Acad Sci USA 104:13116-21; 2007.